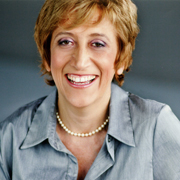 Cinzia Cuneo
Cinzia Cuneo, founder of SOSCuisine.com, never wanted to neglect the quality of her food. She shares her special expertise to make good food quickly and without complications!
When you start to follow the low-FODMAP diet*,  you may feel a little lost because big changes must be made to your diet. So here are some tips and tricks to help you organize your kitchen.
Whether it's filling up an empty stomach or replenishing your energy after a workout, a nutritious snack is a big help to get your day going. If you follow a low-FODMAP* diet to reduce your symptoms of irritable bowel syndrome (IBS), it is best to be well organized and include these small snacks on your meal […]
When diagnosed with a histamine intolerance, you'll need to follow a low-histamine diet, or temporarily eliminate the main food sources of histamine from your diet. This is not easy because histamine is present in the majority of foods and, in addition, food triggers vary greatly from one person to another. Therefore, there is no consensus […]
The low-FODMAP diet provides relief to long-time sufferers of IBS (Irritable Bowel Syndrome)*. It consists of a phase of temporary elimination of FODMAP carbohydrates, followed by a phase of reintroduction and a phase of long-term maintenance. Since FODMAPs are found in many fruits, vegetables, nuts, dairy and grain products, the person starting this diet may […]
To reduce your grocery bill there are 4 fairly simple and helpful tactics that you can follow which can be summed up in one simple sentence: 1. Plan, 2. Take advantage of discounts, 3. Cook, 4. Reduce food waste. Let's explore in more detail how best to do this:
You need to prepare a good meal in a breeze? It's possible. And we are not talking about canned food recipes or warming up some previously prepared food. The secret to put real food on the table in no time is cooking smart with flavour-packed recipes that do the thinking for you. Here's our selection of […]
Nattō is a traditional Japanese fermented food based on soybeans that are fermented after seeding the bacterium Bacillus subtilis natto. When the grains are stretched, they become linked together by amazing caramel-colored threads, like that of processed cheese. This slimy appearance as well as its strong fermented-ammonia smell make it unappetising for uninitiated foreigners. In […]
Reliability of content and much more We all know that the quality of the information on the Internet is unreliable. It contains the best and the worst, which requires discernment on the part of the user to choose the online resources and services they consult, and which should lean towards those who have a very […]
Abdominal meteorism, an increase in the volume of the abdomen due to the accumulation of intestinal gas, is one of the most common symptoms of troubled digestive function and can affect almost one in every two people. The causes can be numerous, sometimes it can be a symptom of a more or less serious disease, […]
Have you ever tried garlic scapes, those spiral stems that appear in public markets and specialty stores around mid-June? If the answer is no, I invite you to try out this tasty delight.
Do you ever throw away a lot of food when you clean the fridge and pantry? Especially fruits, vegetables and almost full jars that have been forgotten at the bottom of the fridge? Here are 5 tips to help you dramatically reduce food waste and save you money at the same time.
This article was originally written on February 2, 2021 and updated on December 21, 2021, following to the latest update of the Monash app about FODMAP content in foods. The low-FODMAP diet provides relief to long-time sufferers of IBS (Irritable Bowel Syndrome)*. It consists of a phase of temporary elimination of FODMAP carbohydrates, followed by a […]