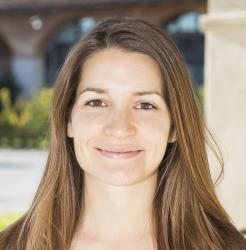 EloïseVincent
Dietitian and Gastronome

at

SOSCuisine

SOSCuisine contributor since 2009, Éloïse now heads our European Paris office. Holder of the rare title of Gastronomic graduate of the University of Gastronomic Sciences in Bra, Italy, Eloise is also a dietician.
In my article dated 25 April 2011, SOSCuisine.com in Africa!, I gave an all too brief account of my study trip to Kenya. I say "all too brief" because I realize that I didn't even touch upon the traditional cuisine of the country! I intend to remedy the oversight through this article, because the Kenyan […]
Ce n'est pas pour rien si durant notre stage au Maroc nous avons rencontré autant de femmes : les Marocaines sont de grandes travailleuses! Depuis toujours, elles s'élevaient les enfants et s'occupaient des tâches à la maison. Ces dernières années, elles ont été nombreuses à ajouter, à ces tâches, un travail à l'extérieur de la […]
Here we continue our gastronomic tour of Morocco…. 6. Camel Burger OK, I'll admit that our menu at Café Clock, Camel Burger and cheesecake, was probably not typically Moroccan! Still, it was absolutely delicious and it would have been a shame to miss the opportunity to taste camel meat!
Those of you who've visited (or are planning to visit) Morocco probably did so for the architecture, the beaches, the desert or even the absolutely amazing landscapes there. In fact, few of us consider Morocco to be a destination for gastronomic tourism. However, Moroccan cuisine, a rich fusion of Berber, Arabic and Andalusian cuisines, is […]
Eight of us from the University of Gastronomic Sciences (UNISG) set off to learn about Moroccan food culture from 9 to 20 November last year. During this training in Morocco, local homestay arrangements were made for us. What I can conclude from this experience is that Moroccan hospitality is splendid.
Although Montreal's culinary scene is constantly evolving and reinventing itself, few of us probably consider this city to be an exotic destination for an internship in Gastronomic Sciences. However, 10 of my colleagues from the University of Gastronomic Sciences (UNISG), who were in Montreal for a training in November, would tell you just the opposite! […]
Jihyun Ryou, a graduate of the Dutch Design Academy Eindhoven, presented her innovative project 'Save the Food From the Fridge' as part of some lectures at the University of Gastronomic Sciences. It is after seeing an advertisement for Chiquita, which suggested that bananas should not be stored in the fridge, that Jihyun Ryou began to […]
Lorsque j'ai aménagé dans mon petit appartement de Marseille, j'ai aussitôt remarqué les senteurs absolument exquises qui parfument ma rue en continu! J'avais l'impression que tout le quartier sentait les Froot Loops. Je me rappelle être descendue dans la rue à la recherche de l'endroit d'où exhalait cette délicieuse odeur. C'est là que j'ai eu […]
When I was setting up in my little apartment in Marseille, I instantly perceived the absolutely delicious aroma that continuously wafted up my street! I felt as if the whole neighbourhood smelt of Froot Loops. I remember going out on the streets in search of the place from where this delicious aroma wafted. And this […]
Every summer, Aubagne, a small town in the south of France, next to Marseille, organises the Argilla festival, the largest pottery market in France. This summer, the timing was perfect because I just happened to be looking for small bowls in which to serve olives, tapas and other snacks during an aperitif. What's more, since […]
As I was telling you, ask anyone in Portugal and they will tell you that Pinhais & CA.LDA. canned sardines are the best in the world. Well, thanks to the people I met onsite (and by chance), I came across two guys, Zac and Tomàs, who use these canned sardines in an ingenious way.
Canned food and gastronomy rarely go hand in hand, yet in Pinhais & CA., LDA , canned fish are, even today, traditionally prepared with the greatest attention to quality. Legend has it that even their preserves are the best in the world 😉